The Mincon International UK and Marshalls Carbide facility in Sheffield, UK has received extensive upgrades to meet growing demand for the Group's range of high-quality drill string consumables.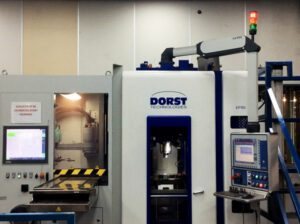 Since becoming part of the Mincon Group in 2015, Marshalls Carbide has been the sole supplier of the tungsten carbide buttons used in Mincon's class-leading range of DTH drill bits. With new technologies such as automated pressing, more than 2.5 million tungsten carbide buttons have been produced at the facility, to date. This forms part of a €2.8 million investment, which has seen new equipment being installed this year to grow annual button volumes and increase overall capacity at Marshalls.
Along with automation in the press-shop, Mincon has strategically invested in the latest technologies in other areas of production such as powder processing and highly innovative vacuum sintering systems – with a focus on even higher quality and product consistency, while also increasing capacity. All the new equipment and technologies introduce efficiency to the tungsten carbide button production process. With these in place, production capacity has been doubled – and ongoing development will ensure the business can continue to thrive.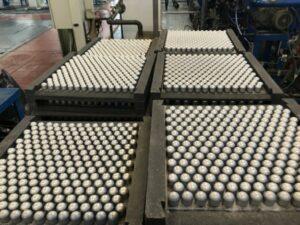 Alan Lockwood, General Manager, Marshalls Carbide, said:
"It has been exciting to see the transformation of the Marshalls Carbide plant over the last three years, with the supply of world-class components within the Mincon Group and to other key customers. Crucially, this increased capacity has not come at the expense of quality. We pride ourselves on delivering the best performing quality tungsten carbide components for use in Mincon's range of hard rock drilling tools."
In addition to the investment in tungsten carbide manufacturing, Mincon Group has also invested in a new CNC machining department that includes several lathes and mills for the facility. Sheffield has a long historic tradition of manufacturing and engineering skills and there is a great deal of skilled talent in the region. Through the development of this new venture, the Marshalls team can produce and supply key components for Mincon's range of DTH hammers. Mincon's headquarters in Shannon, Ireland remains the center of excellence for hammer design and manufacturing, but production is bolstered thanks to the extra capacity in Sheffield.
Along with the investment in Marshalls and diversification of its production, the Mincon International UK office has also integrated with the Sheffield facility. This allows the Group to benefit from the economies of scale, with its entire UK operations in one location.
Marshalls Carbide is a part of Mincon Group plc, a global engineering group based in Ireland, specialising in the design, production, sales, and servicing of a comprehensive range of hard-rock drilling consumables. These tools are used in the mining, construction, water-well, geothermal, horizontal directional drilling, exploration and oil/gas industries.
For more information on the Mincon's range of DTH hammers, bits, and other drilling solutions, see the product portal at www.mincon.com/products. To get in touch with a Mincon office in your region, visit www.mincon.com/contact-us