Mincon offers a comprehensive range of DTH drill bits suited to all ground types and drilling conditions, for a wide variety of rock-drilling applications.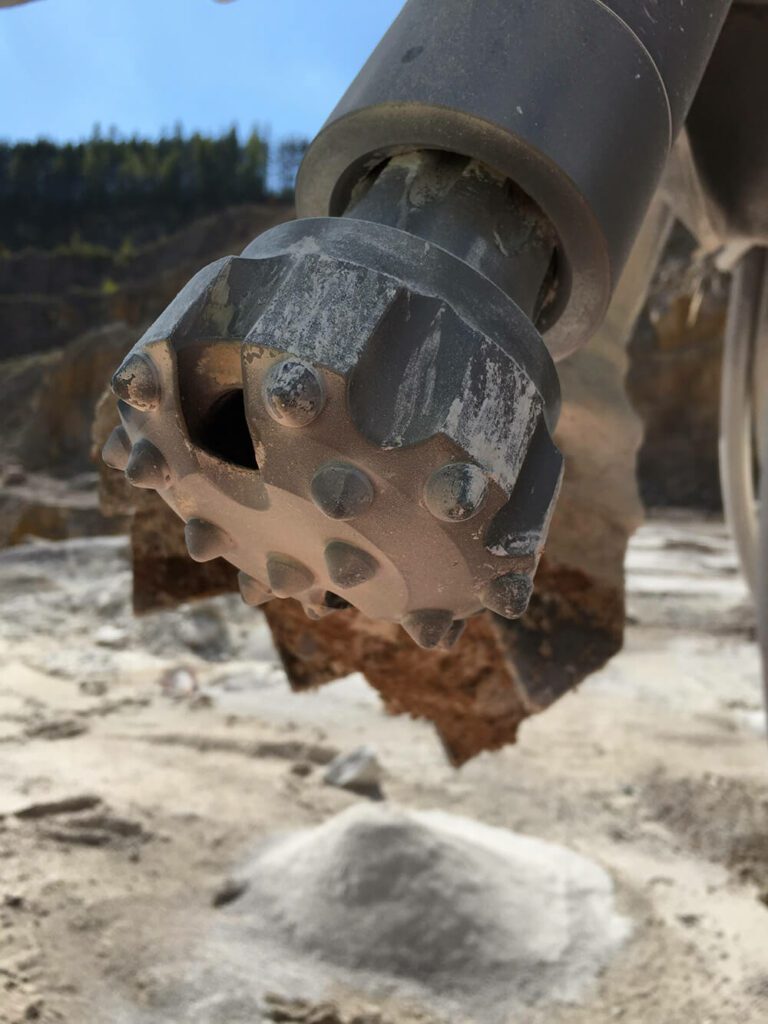 The Mincon DTH drill bit range has been developed using customer feedback and decades of rock drilling experience.
All of our DTH drill bits are tailored to withstand the most demanding drilling conditions. Mincon's range of drill bits and can be ordered for all major DTH shanks designs.
Precision engineering, world-class heat-treatment processes, and high-quality tungsten carbide inserts are what set Mincon DTH drill bits apart.
All bits are manufactured at Mincon's state-of-the-art facilities around the world, ensuring availability and short lead times no matter where our customers are. Our cutting-edge production processes and proprietary heat-treatment ensure consistent quality, which translates to reliable and dependable drilling consumables.
All Mincon drill bits use tungsten carbide inserts manufactured at Mincon's own facility. Our tungsten carbide technology has been perfected at the Mincon Carbide facility in the UK, which uses the latest technology to manufacture tungsten carbide inserts in a variety of grades, shapes, and sizes.
These tungsten carbide inserts are used by Mincon global network of production facilities for use in drill bits and related products.
By collaborating with customers and having strict control over all production processes, we are able to continuously improve our drill bit and tungsten carbide technologies. This dedication to innovation, quality, durability, and customer service has earned Mincon its reputation as The Driller's Choice for DTH consumables.