Mincon Group plc, the Irish engineering group specialising in the design, manufacture, sale and servicing of rock drilling tools and associated products announces the acquisition of PPV Finland.
PPV Finland designs, develops and sells innovative contracting tools for the foundation and well drilling industries. The products are especially useful for complex ground conditions, and where ground disruption must be minimized, such as heavily built up areas, or off-shore works. Utilizing the patented "Spiral Flush" technology the PPV products offer significant advantages vs. conventional DTH tooling. Some of the advantages of this revolutionary technology are;
No pressure to the ground: Backflush creates a vacuum to the pilot bit face area.
No air leakages: Flushing channels are crosswise to the drilling direction. Air channels are above the ring bit cutting edge.
No over drilling.
PPV Finlands core products are:
Overburden drilling systems
Large diameter rock bits
Drill string components
Large diameter hammers
Modification sets for rigs
Rock socket grouting systems for large O piling
Products that can be used on and off shore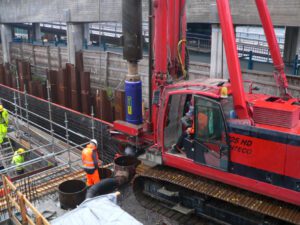 Commenting on the acquisition Joe Purcell – CEO Mincon Group stated. "The acquisition of PPV Finland is strategic, with products that complement our existing range and significantly extend it. This will give us opportunities to access new markets for our existing and growing portfolio of products".
MINExpo 2016 was held in Las Vegas in September 2016. MINExpo is the world's premier mining show and is held every 4 years. An estimated 40,000 people representing over 130 countries attended MINExpo 2016.