Mincon's patented Spiral Flush technology recently played a key role in a Skanska-led project to modify a rail junction called the Harold Interlocking – the busiest rail junction in North America.
The Harold Interlocking primarily serves Amtrak and the Long Island Rail Road (LIRR), but also supports train movement for New Jersey Transit and the New York and Atlantic Railroad.
Skanska's work was being done as part of New York City's East Side Access project and the company wrote about its efforts in Foundation Drilling magazine.
The Job
Skanska's task was to design and build a Support of Excavation (SOE) for the construction of a 200-foot-long (61 metres) concrete cut-and-cover structure that connected a bored tunnel to a 600-foot-long (183 metres) open-approach structure.
The key structural element chosen for the solution was a "mini" soldier pile measuring 18-inches (457mm) in diameter, but the nature of the site presented multiple challenges.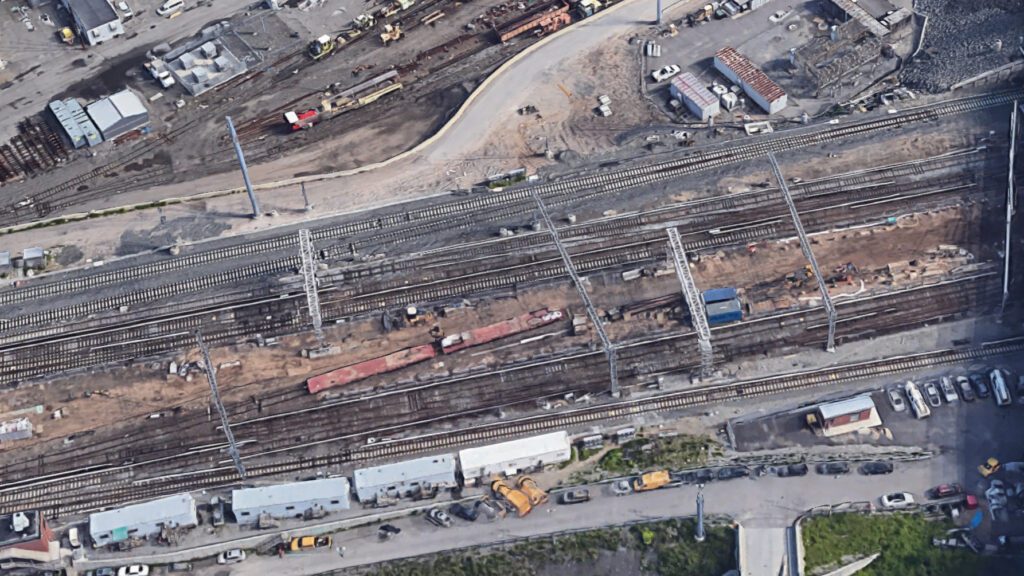 The Challenges
The first challenge was the glacial till, which contains nested cobbles and boulders in the subsurface that can be hard to drill through.
Second is the restrictions placed by the surrounding rail infrastructure, which eliminated the use of large drilling rigs due to the presence of overhead obstructions while also eliminating the use of impact and vibratory methods due to settlement concerns.
The drilling site was also surrounded by active rail tracks, which meant that equipment had to be delivered by train during rail off-hours, further limiting equipment size.
Skanska's team settled on a solution that involved a down-the-hole (DTH) hammer mounted to an excavator, but not just any DTH tooling would do.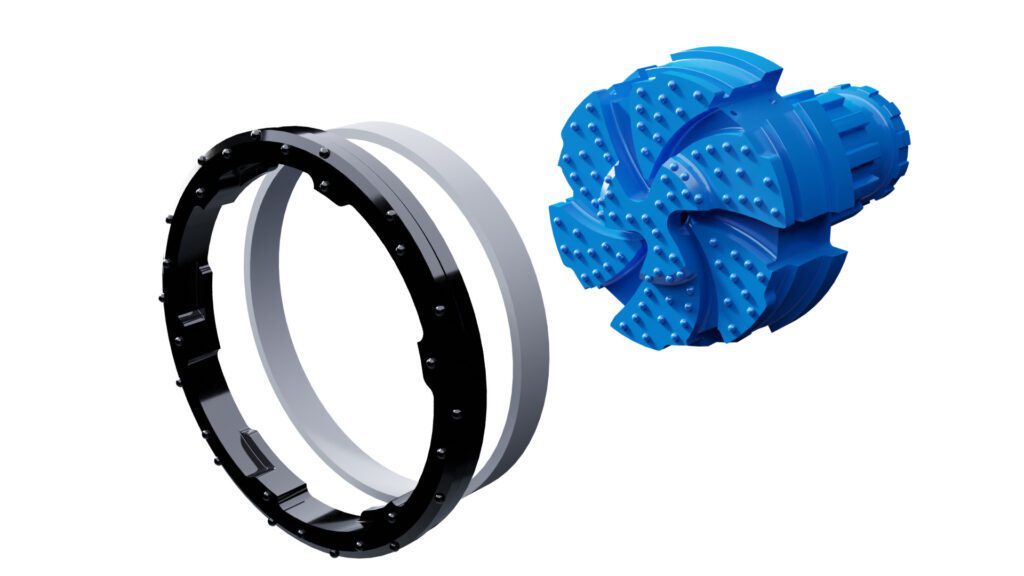 Why Spiral Flush
The site wasn't suitable for using a conventional DTH systems due to the risk of damage to the rail infrastructure from flushing during drilling.
Our innovative Spiral Flush systems offer a unique air control feature that entirely contains flushed air within the casing, avoiding disruption to the surrounding soil and nearby foundations.
The Mincon DTH hammer used for this project was attached to a modified excavator that was equipped with a drill mast and hammer controls using an excavator-mounted drilling attachment.
By partnering with Mincon, Skanska was able to overcome traditional objections to using air drilling near rail infrastructure, a practice banned by most rail agencies.
"The work was completed on time and on budget without any major issues," concluded Skanska in its article. "Teaming with specialty equipment and tooling suppliers resulted in a site-specific drilling system that overcame the challenges presented by a very difficult site."
You can read the full feature by Skanska to learn more about this project in the digital version of Foundation Drilling magazine.