Drill Rigs and Mast Attachments
Mincon's Rock Drill Series of Drill Rigs and Mast Attachments for excavators and skid steers are powerful, compact and efficient.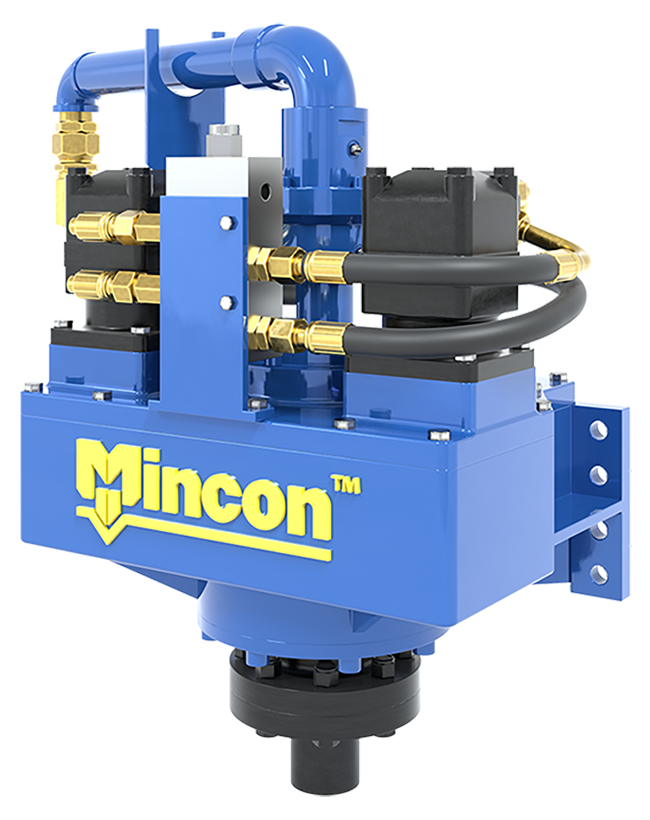 Mincon's new Rock Drills - Start Drilling
A powerful, compact and modular range of drilling rigs and mast attachments for excavators and skid steers. Start building your drilling solution with us today.
Introducing our new range of powerful limited access drilling rigs and hard rock drilling attachments for skid steers and excavators. Our rigs and excavator rock drills are built for pre-drilling hard rock, micro piling, geothermal, solar, foundation, dewatering, water well and geotechnical applications. We offer complete drill tooling packages and customized equipment options to suit your application and ground conditions,  maximizing your drill speeds and project efficiency.
As your drilling solutions partner, Mincon has the equipment, technology and expertise to help you grow your business in the toughest drilling conditions in the world. Get a quote on a dedicated drilling solution for your project and application with one of our drilling experts today.